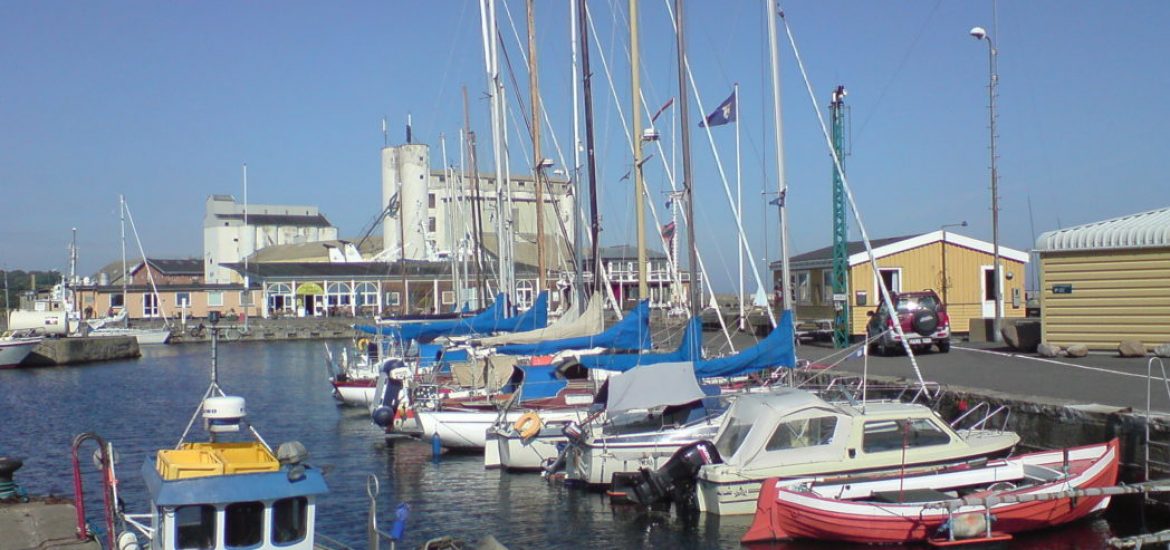 The European Commission and Poland signed an agreement his week for €214.9 million for a natural gas pipeline through Denmark to import Norwegian gas.
The project benefits from European fast-track procedures as a project of "common interest". The pipeline is due to be operational in 2022 and is aimed at making Central Europe less dependent on Russian gas.
Poland is due to pay around half of the €1.6 billion bill.
The so-called Norwegian corridor is part of the "Northern Gate" which aims at creating a new gas supply route with 10 billion cubic metres of natural gas per year directly to Poland and then the Baltic States, the Czech Republic, Slovakia, Hungary and Ukraine.
Coal-dependent Poland currently buys about 11 billion cubic metres (bcm) of the 17 bcm of natural gas it consumes each year from Russia's gas giant, Gazprom.
The commission said the pipeline would enable the supply of gas from Poland, including liquefied natural gas, to Denmark and Sweden.
Pawel Jakubowski, CEO of Polskie LNG, said LNG deliveries from the US and Norwegian gas supplies could reorientate the Central European gas market by creating north-south gas routes to replace the existing east-west links, weakening the reliance on Russia.
"Poland is working on interconnectors with Lithuania, Ukraine, Slovakia and the Czech Republic to be able to deliver surplus volumes to neighbouring markets to create a regional gas hub," Jakubowski said. "The Baltic pipe can give us very stable supplies to the Polish gas market on a long-term basis. The LNG terminal can give us flexibility and price arbitrage."
The project dates back to 2009 and received a political boost in 2013 when the commission listed it as a project of common interest, eligible for European funding. In 2015, Connecting Europe gave a grant for a feasibility study.
"[The agreement] is a strategic breakthrough for Poland. Our energy security will look completely different. The Baltic pipe is a kind of a counterweight to Nord Stream 2, because it increases the diversification of energy supply for the EU," Polish Prime Minister Mateusz Morawiecki said in reference to Russia's Baltic pipeline to Germany.
There are questions about whether the Baltic pipe from Norway will be ready by the time Poland's Gazprom contract expires in 2022. One complication is that Poland's pipeline will have to cross the rival Nord Stream 2 under the Baltic Sea after Poland has worked to prevent it being built.
"The crossing with Nord Stream 2 is very important," said analyst Robert Tomaszewski of Polityka Insight in Warsaw. "[Poland's] Gaz-System needs to strike an agreement with Gazprom on this. It's a technical discussion, but I can imagine a situation in which Gazprom could postpone this or make this whole process take longer."
Denmark and Poland have forgotten previous disputes and signed an agreement last year on the demarcation of maritime boundaries south of the Danish island of Bornholm (pictured), where the pipeline is to be laid.
The Danish island of Bornholm. Picture credit: Flickr
Related