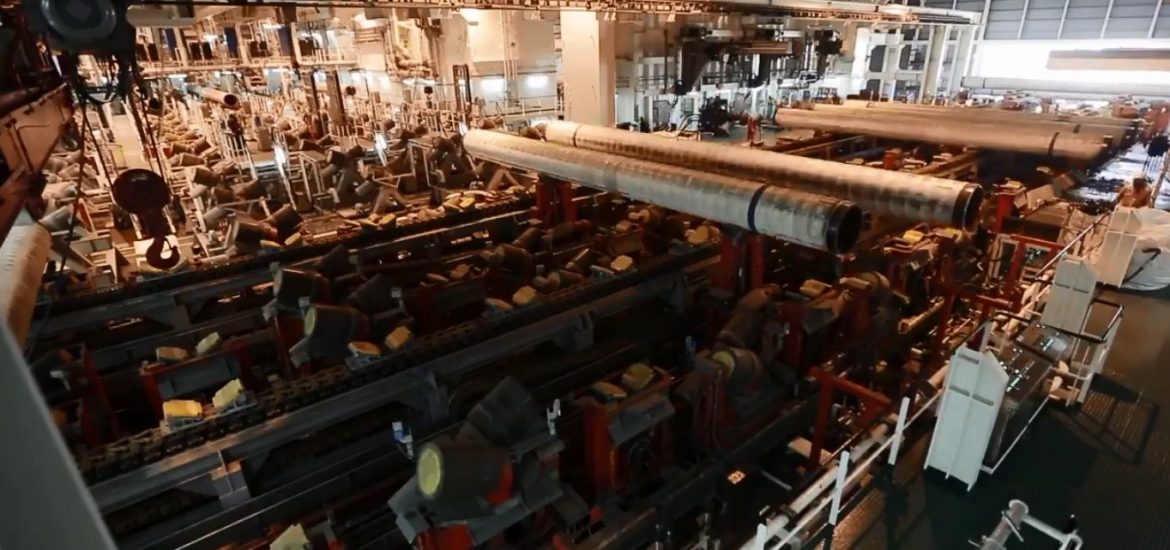 Serbia has started constructing its section of the TurkStream pipeline to carry Russian natural gas to Central Europe, its foreign minister, Ivica Dacic, said this week.
Speaking in Moscow after meeting his Russian counterpart, Sergey Lavrov, Dacic said the Serbian plans for the construction of the gas conduit did not rely on Bulgarian work to be completed.
Bulgaria has picked a Saudi company to build its 474km gas pipeline between Turkey and Serbia, Bloomberg reported.
Bulgaria, which imports all of its gas from Russia, seeks to lock in new routes and remain a transit country amid speculation that Russia may stop using its Ukrainian pipeline once TurkStream becomes operational.
Sofia is also keen to avoid supply disruptions caused by diplomatic tension between Russia and Ukraine.
Bulgartransgaz, the state-owned gas grid operator, said this month it had picked a consortium of Arkad Engineering and Construction and Italy-based Arkad ABB. The group offered to build the pipeline for around €1.3 billion, depending on the construction timeline. Gazprom Export and Switzerland's MET Group have booked capacity through the new route for 20 years, according to Bulgartransgaz chief executive Vladimir Malinov.
The TurkStream pipeline is carrying Russian gas under the Black Sea and is due to extend onwards through Bulgaria, Serbia and Hungary.
"We will not wait when the Bulgarian part is constructed. We have already started the construction works of the Serbian part of the TurkStream," Serbia's Dacic told the media in Moscow.
The Serbian Energy Agency approved the construction of its section of TurkStream last month.
The final weld that connects the offshore and nearshore sections of TurkStream was completed in March with the completion of the receiving terminal in Turkey's Kıyıköy later this year.
TurkStream's two 930km pipelines each have a capacity of 15.75 billion cubic metres of gas, with one due to serve the domestic Turkish market and the other heading west into Europe with the expected route through Bulgaria to Serbia, Hungary and Slovakia.
Greek section
According to Kremlin mouthpiece Tass, Greece supports the construction of TurkStream and any other Russian gas supply routes.
Dimitrios Velanis, a prime ministerial adviser on relations with Russia and Eastern Europe, told the Russian media in Thessaloniki, which was hosting the Russian-Greek economic, industrial and scientific cooperation: "We support Turkish Stream and any other routes of Russian gas, as well as the participation of Russian energy companies in Greece."
The prime ministerial aide said energy was the most important area of bilateral cooperation between Russia and Greece, according to Tass.
TurkStream "is always on the agenda", Velanis said, adding that during a visit to Moscow in December, Greek Prime Minister Alexis Tsipras expressed support for the construction of a gas pipeline through Greece to Italy and beyond, according to Tass.  Italy imports 90 per cent of its energy.
TurkStream is one of Gazprom's three major pipeline projects. Picture credit: YouTube
Related