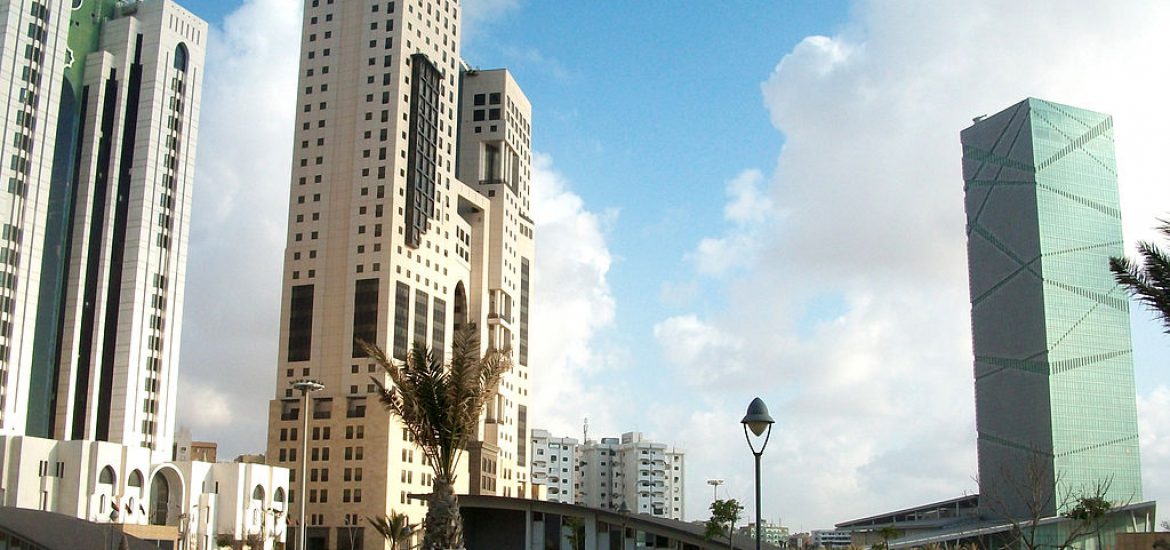 Libya's battle to control the country's oil fields is ongoing, with US$80 billion in oil revenues and foreign reserves managed by the UN-backed, internationally recognised government in Tripoli at stake.
General Khalifa Haftar, who has seized the southern and eastern fields, has set up a parallel government in the east and his forces are advancing on Tripoli.
Reports say clashes between Haftar's rebels and pro-government groups are taking place in three suburbs to the south of the capital.
Haftar, who was appointed chief of the Libyan National Army (LNA) under an earlier UN-backed government, ordered his troops to advance on Tripoli on Thursday. UN Secretary General Antonio Guterres was in Tripoli at the time to discuss the crisis.
LNA forces seized the south of Libya and its oil fields earlier this year.
The Libyan air force, which is supposedly under the Tripoli government's control, targeted an area 50km south of the city on Saturday.
The threat of oil supply outages has risen. A fragile peace saw oil production recover to above 1 million barrels per day (bpd) but analysts fear looming clashes between the LNA and the UN-backed Government of National Accord could disrupt the oil and gas sector.
Oil infrastructure in the west of Libya, especially the town of Zawiya, which has a 300,000-bpd export terminal and a 120,000-bpd refinery, is seen as a key target. There is also Sabratha, with its Mellitah gas and condensate terminal.
Libyan crude output recently recovered to around 1.06 million bpd last month, according to S&P Global Platts. The Sharara field restarted production in February after a prolonged shutdown when militants seized the site.
The head of the UN-backed administration, Prime Minister Fayez al-Sarraj, accused Haftar of leading a coup.
Al-Sarraj said Tripoli had "extended our hands towards peace" but Haftar would now face "nothing but strength and firmness".
UN forces in Tripoli have been placed on high alert.
Riccardo Fabiani of Energy Aspects told the media: "I don't think ideology really plays any significant role in the conflict. If anything, ideology tends to be a layer, an excuse that both sides tend to use to increase their legitimacy, especially internationally … What really matters is money.
"People like Haftar – but this also happens on the other side – use ideology to boost their own legitimacy in the eyes of partners like Saudi Arabia and the UAE."
Tripoli is braced for conflict. Libya has been unstable since 2011. Picture credit: Wikimedia
Related