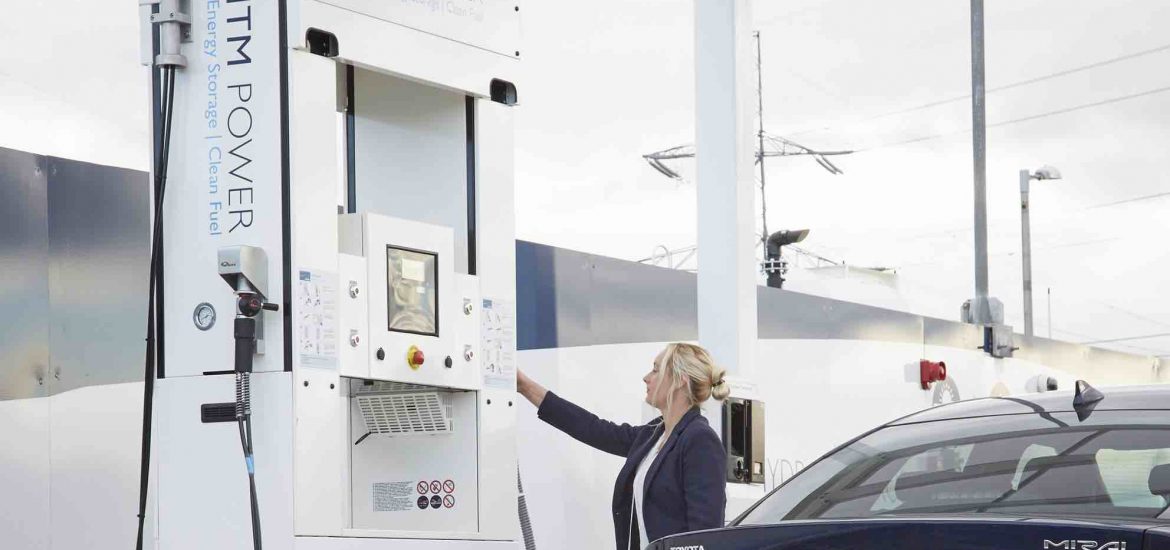 In January ITM Power set up what it claims is the world's largest carbon-free renewable hydrogen production plant in the English county of Yorkshire.
The Sheffield-based energy storage firm is already supplying hydrogen, produced with solar and wind power, to the UK's largest natural gas distributor, Cadent, and regional supplier, Northern Gas Networks, in a trial project.
ITM Power manufactures integrated hydrogen energy solutions for grid balancing, energy storage and the production of green hydrogen for transport, renewable heat and chemicals.
The HyDeploy joint venture is called the "first live pilot project" to add zero-carbon hydrogen to the gas network to heat English buildings. 
As much as 20 per cent of green hydrogen is currently being added to the gas network.
Currently around 95 per cent of the world's hydrogen fuel is extracted with an energy-intensive process that relies on highly polluting methane. 
The UK government has said the use of hydrogen – the world's most abundant and lightest element – must increase if the country is to reach the national net-zero target by 2050. 
But the current costs are prohibitive. 
In the US, hydrogen is currently four times more expensive than conventional fuel, at approximately US$16 per gallon. 
Unfortunately, ITM Power is feeling the impact of Brexit. It announced a 24-per-cent fall in income to £3.8 million in the six months to October 31 last year after losing its European Union grant income.
The firm said it had previously offset some overheads through grant income but this had fallen from £3.8 million to £800,000 as remaining European Union grants dried up.
But the firm remains positive about the role of hydrogen. 
ITM CEO Dr Graham Cooley told the Times: "If a 20 per cent hydrogen blend was rolled out countrywide it could save around 14 million tonnes of carbon-dioxide emissions every year — the equivalent of taking more than 3 million cars off the road."
A key advantage in hydrogen blending with natural gas is that existing pipes and domestic appliances need not be altered.
Cadent's strategy chief, Ed Syson, said: "It is impossible to overstate the importance of the first-ever practical demonstration of hydrogen in a gas network in this country.
"This trial could pave the way for a wider roll-out of hydrogen blending, enabling consumers to cut carbon emissions without changing anything they do."
Picture credit: Wikimedia 
Related